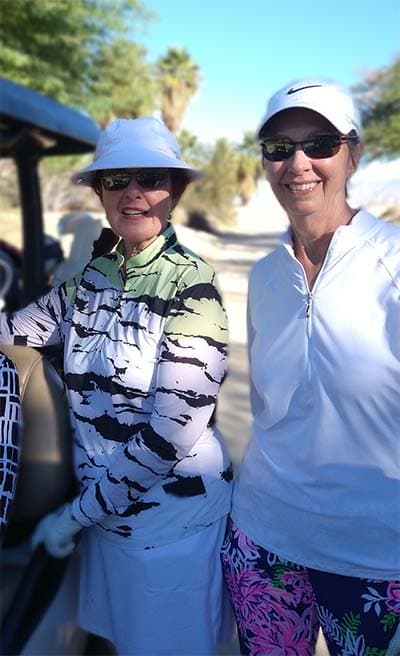 Women's Legacy Tournaments
Women's Legacy Tournaments are held at some of the best courses in Northern California and feature a variety of individual and team formats. Most are flighted by handicap index and have prizes for gross and net winners. Many of them have rich decades-long histories.
PWGA Legacy Tournaments are typically open to all female NCGA members. WGANC Legacy Tournaments are open to those female NCGA members associated with .WGANC Legacy clubs.
2023 Registration Windows
There will be 3 registration opening 'windows':

Registration for events ​held​ February - May opened January 16.
Registration for events
​held ​
June - August opened April 17.
Registration for events
​held​
September - December opens July 17.
Tournament Schedule
Date
Championship
Site
HDCP Index
Age
Open Date
Close Date
Information
4/26 - 4/27
WGANC Legacy 2-Person Scramble I
Pine Mountain Lake GC
40.4 or Less
18+
1/16
4/12
Information
5/2 - 5/3
PWGA Legacy Senior & Super Senior
Foxtail North & South
40.4 or Less
55+
1/16
4/16
Information
5/16 - 5/17
WGANC Legacy Stroke Play
Napa Valley CC & Silverado Resort
40.4 or Less
18+
1/16
5/1
Information
6/5 - 6/6
WGANC Legacy Team Challenge
Green Hills CC & The Peninsula GCC
40.4 or Less
18+
4/17
5/22
Information
6/7 - 6/8
PWGA Legacy Spring Partners
Paradise Valley GC & Rancho Solano GC
40.4 or Less
18+
4/17
5/19
Information
6/19 - 6/20
WGANC Legacy Eclectic
Spring Creek GCC
40.4 or Less
18+
4/17
6/5
Information
7/10 - 7/11
PWGA Legacy Mixed Couples/Summer Partners
Lakeridge GC and The Resort at Red Hawk, Lake Course
40.4 or Less
18+
4/17
6/26
Information
8/1 - 8/2
PWGA Legacy Open
Hiddenbrooke GC
40.4 or Less
Open
4/17
7/16
Information
8/21 - 8/22
WGANC/NCGA Legacy Four-Ball
Silver Creek Valley CC
40.4 or Less
18+
4/17
8/7
Information
9/11 - 9/12
WGANC Legacy Hers 'n His
Peach Tree GCC
40.4 or Less
18+
7/17
8/28
Information
9/11 - 9/12
PWGA Legacy Team Play
Poppy Ridge GC
40.4 or Less
Open
4/17
8/20
Information
10/3 - 10/4
PWGA Legacy Helen Lengfeld
Bayonet & Blackhorse GC
40.4 or Less
18+
7/17
9/10
Information
10/23 - 10/24
WGANC Legacy Champion of Champions
Corral De Tierra CC & Carmel Valley Ranch
40.4 or Less
18+
7/17
9/11
Information
11/6 - 11/7
WGANC Legacy 2-Person Scramble II
Woodbridge GCC
40.4 or Less
18+
7/17
10/23
Information