Volunteer with the NCGA
Our incredible team of more than 300 volunteers make everything we do possible. We invite you to join us in our efforts, and become eligible for fantastic benefits!

There are two volunteer categories: Tournament Officials and Course Raters. Tournament Officials administer all of our NCGA events and Course Raters visit golf courses to evaluate the course rating and slope.

Once your application is accepted, you will be onboarded through our training program to familiarize you with our systems and processes. This ensures you have the confidence and knowledge to get out there and collaborate with the wider NCGA team.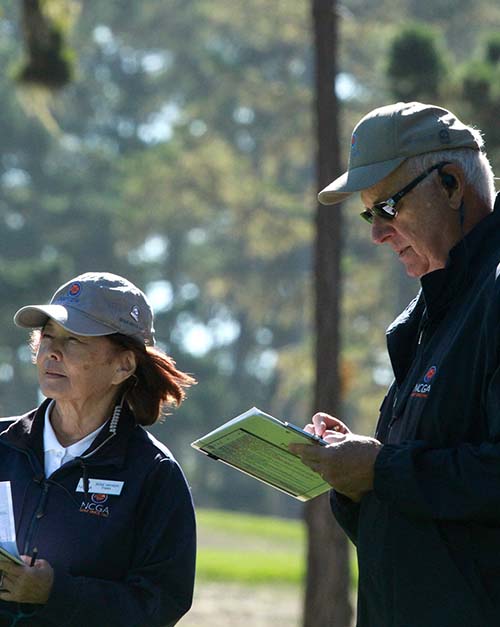 Become a Tournament Official Volunteer
If you are interested in conducting NCGA tournaments as a volunteer, please apply by these deadlines:
Spring intake – Apply from June 1 to November 30
Fall intake – Apply from December 1 to May 31.
The application process includes an interview and a ride-along with an NCGA staff or board member to observe what goes on at a typical tournament day and ask questions.